The Higashiyama Artists Placement Service (HAPS) is non-profit organization, established in 2011. The organization's aim is to support Kyoto-based artists, who are suffering from a lack of: studio space, suitable exhibition space, affordable housing, and efficient industry networks. The opportunities provided by HAPS are crucial for artists to generate new prospects, and further their creative careers.
The HAPS office is located in the Higashiyama area of Kyoto City. This area of Kyoto is renowned for its traditional architecture: the Machiya. The Machiya are preserved under Kyoto City law, valued as assets of: significant cultural, historic, and national interest.
As of April 2019, HAPS is a general incorporated association.
VENUE | HAPS OFFICE, HAPS HOUSE, HAPS STUDIO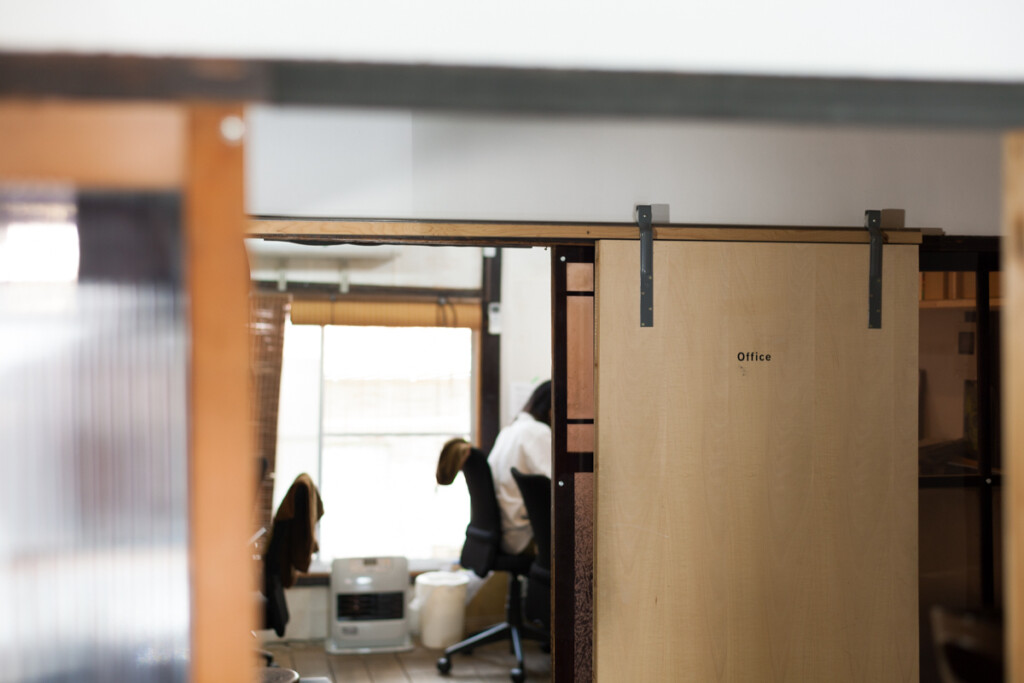 Our Mission
HAPS aim to support and promote emerging artists, while providing opportunities to artists who have already established an art practice. HAPS do not discriminate on medium, education, or age. The fundamental aim of the organization is to help all Kyoto artists' achieve their goals.
HAPS offer support in many ways:
 
・ SPACE
The coordination and negotiation of suitable property for use as: accommodation, studio space, temporary exhibition venues, and storage.
  
・ EXHIBITIONS
Consultation on technical aspects: exhibition design; lighting; multi-media; budgets and associated costs*; publicity and marketing; exhibition installation guidance; preview and review; documentation; and collaboration opportunities.
  
* Please note that HAPS does not offer financial support to artists in the form of payment. HAPS works with artists to find realistic solutions to budget concerns, helping artists understand, and plan for exhibition/event costs. Where possible, HAPS will negotiate exhibition costs with external parties.
  
・ ARTISTIC ENVIRONMENT
HAPS create a supportive environment for artists in Kyoto by:
・ Sourcing options for obtaining materials and technology, for use in exhibitions and production.
・ Forming new relationships, and promoting supportive networks.
・ Providing access to discussion with peers, commercial gallery owners, and academics.
・ Creating opportunities for collaboration with other professionals in non-arts based business.
・ Help with finding stable part-time employment.
・ Offering constructive criticism.
・ Arranging meetings with key industry professionals. Organizing studio visits by professional Curators and other Arts professionals.
・ Development of personal documentation: artist's statements, CV's, and exhibition material.
・ Information and support on prizes, residency programs, and other professional development opportunities available locally, and internationally.
  
・ REDEFINING THE "ARTIST"
The word artist is often paired with adjectives that imply merit. For instance; the commercial artist; the conceptual artist and the political artist, are just some of the common descriptions used regularly. The terms imply success, or acceptance, and they classify. While these types of definitions are often helpful, they can be controversial. Classification often segregates, and excludes those creative people who fail to identify themselves, or fail to be identified by the art establishment.
HAPS see a need, and an opportunity in exploring the notion of the artist, asking: what is an artist? How can the one become an artist? What qualifications do you need? Do you need acclaim to be an artist, or simply the urge to produce creatively? Through this line of inquiry HAPS aim to look at how the artist is given status, and how this identity is exhibited in our society. HAPS want to explore art in all its manifestations, celebrating creativity, and identifying new opportunities for creative people.
 
・ PROMOTING A CIRCULATION SYSTEM OF CREATIVITY
Every individual's creativity can affect society in a positive way. Creative practice sparks debate, provides a sense of belonging, and allows people to explore complex ideas. Collective creativity makes better urban environments, both in physicality and attitude, constituting social change.
Exhibitions are not the only way to present art, or experience art. Collections are not the only way art can make a significant contribution to society.
Moving away from institutionalized art systems and production, HAPS pursues an alternative circulation system of creativity, fostering positive change, creating a new paradigm for artists. HAPS do this by encouraging open networks of discussion and exploration of all artists in Kyoto, not just those in the commercial sphere.